I love to cook, I really do. When I am cooking in my kitchen I always wear an apron. Seriously, if I don't, I am usually COVERED from head to toe in whatever I am doing. Even if it's just washing the dishes....Water and soap everywhere...
Cookies? Forget it!
I am covered in flour.
So, thanks to my kids, they bought me my first apron for Christmas a few years back and I have become addicted to wearing them when I am in my kitchen...
These are my top favorites for October and they are ALL from Etsy...
I love them all so much, I might have to buy all three....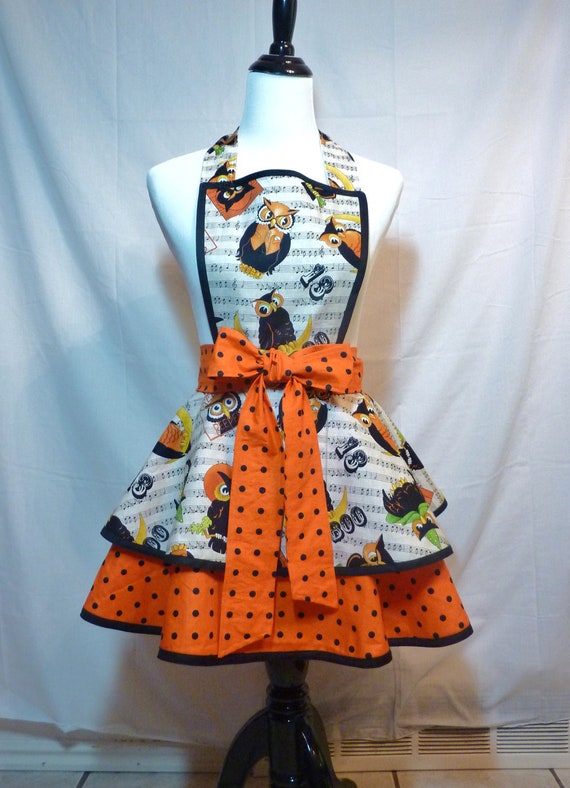 How cute is this one with the polka dots? Fun and flirty by
Sedona Style
I just LOVE the chevron pattern and the pop of orange here....
How about you, are you wearing an apron in your kitchen today?